---
---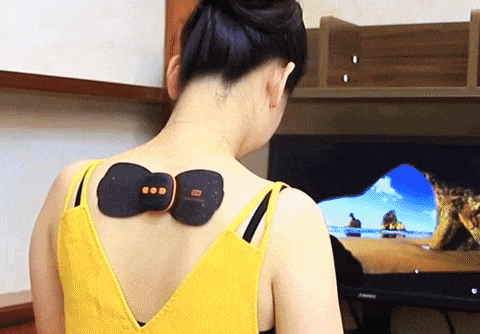 A REVOLUTIONARY NEW WAY TO RELIEVE PAIN.
The

 

Portable & Wireless Massager, providing the ultimate relaxation massage with just one click from the comfort of home!
Experience a therapeutic deep tissue massage on demand that leaves you revitalized and free of pain.
NON-INVASIVE PAIN RELIEF
The

 

Portable & Wireless Massager uses electrical nerve stimulation that sends electrical pulses to

 

stimulate sensory nerves

 

and provides

 

pain relief

 

in the applied area.
This technology has been used for decades in physical therapy offices, training rooms, and even in OTC household settings.
DESIGNED WITH YOU IN MIND
The

 

Portable & Wireless Massager is

 

powerful and pain-free. The Proprietary symmetrical biphasic waveform creates a more powerful yet pain-free muscle contraction. It also has 15 different massaging levels, allowing you to get the exact appropriate pressure to relieve muscle pain and soreness.
TAKE IT ON THE GO
The device is smooth in texture and feels comfortable when placed on the skin. The small and sleek design makes it easy to carry anywhere and allows you to wear it discretely under any piece of clothing.
FEATURES
Cordless & Long-Lasting Battery - No batteries and easily rechargeable. One full charge last up to 5-6 days of use!
Apply Anywhere - It provides a deep tissue massage on your neck, shoulders, upper back, lower back, waist, feet, tights, calves, legs, feet, or arms.
Adjustable Strength - This massage pad has 15 different massage levels, allowing you to get the proper level of pressure to relieve muscle pain.
Massage-On-The-Go! - Small and exquisite in design, easily slips under clothing. The product can easily be carried in a pocket or bag, making it the perfect travel companion for massages on the go!
---