---
---
THERAPY YOUR SKIN AT HOME NOW 
You can now experience Hydro Therapy, also termed as Hydrodermabrasion treatment, used by professional dermatologists right in the comfort of your home!
HOW THE HYDRO FACIAL WORKS?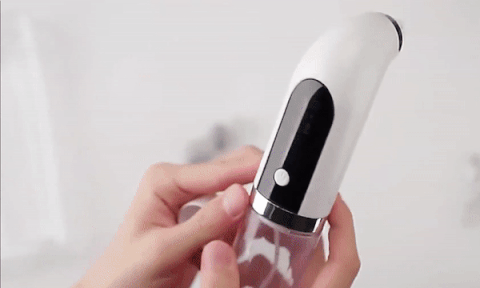 Hydro Facial is also known as Hydrodermabrasion. It is a non-invasive skincare treatment that, by spraying a jet of water, exfoliates the skin, deeply cleaning the skin, removing dead skin cells, improving blood flow, and stimulating collagen production. The dirt and makeup residues are then sucked inside the device. Leaving your skin cleaner than ever, deeply hydrated, firmer, smoother, and healthier looking. 
 SOME FEATURES
Easy 5 minutes treatment.

Improves skin texture and tone.

Reduces fine lines and wrinkles.

Deeper hydrates the skin.

Stimulates collagen production, reversing the effect of ageing skin

Reduces/Improves acne scarring

Unclog pores, removes blackheads, whiteheads, and pimples
[NOTICE]
Don't be worried about the Coronavirus, we are still shipping orders and packages are still being delivered.
---